Engineering and Professional Services (EPS) Corporation welcomes veterans and military spouses into their organization. According to their own website, EPS "always seek the expertise and professionalism that transitioning military personnel possess" because military skills are important to their job contracts or projects. If you are interested to apply, be sure to leverage your military experiences in your resume for EPS to consider you!
Transitioning service members mostly find it difficult to secure employment using their military-focused resumes. However, this is the opposite to EPS applicants. Candidates will be more than welcomed when they highlight their military background and skills! Wow, what great opportunity! This is all thanks to this Woman Owned Small Business (WOSB)!
Many of EPS' positions require a security clearance or the ability to obtain a security clearance. You may refer to their cleared professionals page to find further information on obtaining, transferring, or renewing your security clearance. Continue to make a difference by putting your military experience to work with EPS Corporation!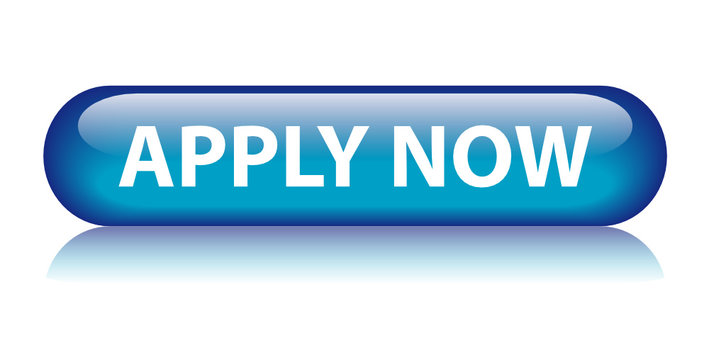 Introduction
EPS Corporation was founded by the late Francesco A. Musorrafiti, a retired Naval Commander and decorated 22-year military veteran, in 1983. From the company's inception, Francesco was supported and is now succeeded by his daughter and current CEO Antoinette M. Musorrafiti. Three decades after, EPS has grown from a one-person business to supporting more than 300 dedicated professionals with varying levels of experience and education, in average, today.
Now a successful Woman Owned Small Business (WOSB), EPS continues to rake in commendations and accomplishments because of the company's dedication to support the U.S. Military not only in several engineering and warfare projects but also in their dedication to welcome transitioning service members to their organization. EPS seeks highly qualified personnel from the military, industry, and academia who possess backgrounds and educations from technical certifications up to doctorate degrees in a wide array of disciplines. Approximately 60% of EPS team members hold security clearances up to Top Secret/SCI.
Enabling the Warfighter is the cornerstone of EPS Corporation's business. They mainly support the United States Army, Navy, Air Force and Marine Corps, as well as federal and state agencies and commercial customers. EPS is committed to the mission success of their customers, no matter if they are private or government entities. EPS would not have been in the business for over 30 years now if they are not a company that their critical employers can trust.
ONE Company, ONE Team, ONE Goal
EPS is proud of being a 'single entity' company. They provide ALL-IN-ONE services to their customers and function AS ONE team with a COMMON GOAL. They perform Engineer, Design, Furnish, Install, Secure and Test (EDFIS&T) services based on ISO 9001:2015 approved processes and procedures, constantly exceeding customer expectations on every project or product testing. EPS ensures that every client gets the same level of full spectrum engineering, information technology, software and logistics support services. They also manage their teams according to a coherent goal of consistently providing excellence and satisfaction on all fronts. EPS also does not shy away from extending support to their team members. To be able to function as ONE, the company makes sure that all personnel are supported to the fullest in terms of trainings, certifications, benefits and many more!
Full Spectrum of Design Engineering Services
EPS provides a full spectrum design engineering services from concept to fielding for Government and commercial customers. They specialize in the following engineering disciplines:
Systems Engineering

Simulation Engineering

Research & Development

Test & Evaluation

Rapid Prototyping
EPS also offers the full spectrum of simulation capability including Finite Element Analysis (FEA) and Computational Fluid Dynamics (CFD). They employ esteemed scientists and engineers with specializations in Magnetics, Physics, Acoustics, RF/SHF Communications, Tactical Networking, C4I Systems development, operation and maintenance, and Signal Processing. EPS professionals also largely bear technical expertise in a variety of engineering tools including MATLAB, Solid Edge, and Solid Works.
Full Suite Logistics Support Services
EPS service also covers the full suite of Logistics Support that fit a variety of customer needs, including:
Maintenance Planning

Reliability Centered Maintenance (RCM)

Logistics Supportability Analysis

Supply Support

Manpower Handling

Technical Documentation, including TMs, ETMs and IETMs

Training - New Equipment Training (NET), Technical (IA, Cybersecurity, Networks) and Standards (SGML, XML, MIL-STD) Training

Packaging, Handling, Storage & Transportation

Support / Test Equipment

Foreign Military Sales (FMS) Support

Mobilization/Demobilization

Day-to-Day Support Operations
Full Range of Cyber & Information Technology (IT) Services
The company's Cyber & IT support and solutions cover:
Network & Communications Support

Network Operations Center Support

Network/System Administration and Application Solutions

Network Infrastructure: ISP/OSP

Classified (SIPRNet, CENTRIX, JWICS) and Unclassified (NIPRNet, NGO) domains

Enterprise communication design and installation, including RCDD certified design

Military tactical network design and installation, including RF/SHF/UHF/HF/VHF/EHF based systems and SATCOM solutions

IA / Cybersecurity

RMF and DIACAP accreditation

DoD 8570.01 IAM and IAT certified professionals

Service / Help Desk

Enterprise Process Re-Engineering
Fully Agile Software & Information Management (IM) Solutions
Software Development and Information Management (IM) are core EPS strengths. For this division, they can provide the expert resources and personnel to deploy solutions that increase productivity and operational agility of their customers. Their specializations include:
Software Design, Development and Implementation

Agile Software Development Methodologies

Web and Collaboration System Support

Content Management Systems (CMS)

Interactive Electronic Technical Manual (IETM) Applications

Technical Documentation Specifications and Standards

Extensible Markup Language (XML), Standard Generalized Markup Language (SGML) and Hypertext Markup Language (HTML) Applications

Functional Requirements Analysis

Activity and Process Modeling

Learning Management Systems (LMS) and Learning Content Management Systems (LCMS)

Data Conversion

Learn more about their opportunities! Visit

EPS Corporation

's HV Profile HERE.